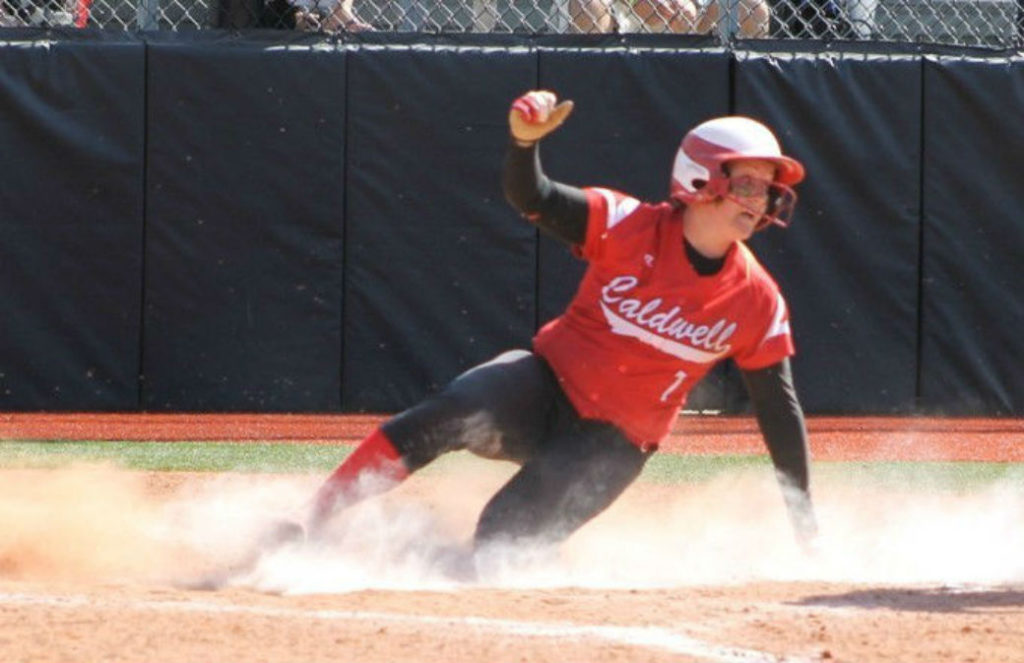 Megan Fryday  At Mission Hills High School Megan was named Most Valuable Softball Player three times. She was also named a scholar athlete and the Most Improved Player at Mission Hills. After High School she received a scholarship to play Softball for the Caldwell College Cougars. Appearing in 5 NCAA playoff tournaments.
2012: Started 54 games at shortstop… Batted .285 with 28 runs and 19 RBIs… Had 11 multi-hit games…
2013: Ranked third on the team with 33 runs batted in… Started all 57 games… Batted .250 with 30 runs, 10 doubles and four home runs…
2014: CACC Second Team All-Conference… ECAC First Team All-Star… NFCA All-East Region Second Team Started all 54 games at shortstop… Batted .413 with 41 runs scored and 64 hits… Totaled 12 doubles, one triple, five homeruns and 40 RBI… Was 11-for-13 in stolen bases.
Now she spends her time teaching the youth how to play softball at a high level. She enjoys helping these young girls achieve goals on and off the field.